When talk about Taman Gelora, people will think of beautiful seaside, jogging track, pinaster, lotus pond, hanging bridge....and CURRY PUFF!!

After attending the CNY celebration on Sunday, we went to jogging @ Taman Gelora in the evening. Firstly, my younger brother refused to follow us. However, he changed his mind when we mention about the curry puff. lols

There is a small stall selling curry puff in the car park opposite to IKIP college.
It's always "self-service", you don't have to tell the makcik how many curry puff you want. All you need to do is stand there, with a plastic bag in your hand and grab the curry puff. It's sound easy, but you may just manage to get 2 or 3 in each round due to too many customer waiting there with their plastic bag in hand too.

If you not able to grab as much as you want, don't worry. Just wait for a few minutes for the next round. While waiting, you can view the making of curry puff by the experienced makcik.

We able to grab 10 curry puff within 2 rounds. It's hot and really crispy. Yummy! Each curry puff cost RM0.60.




You can take away or having there.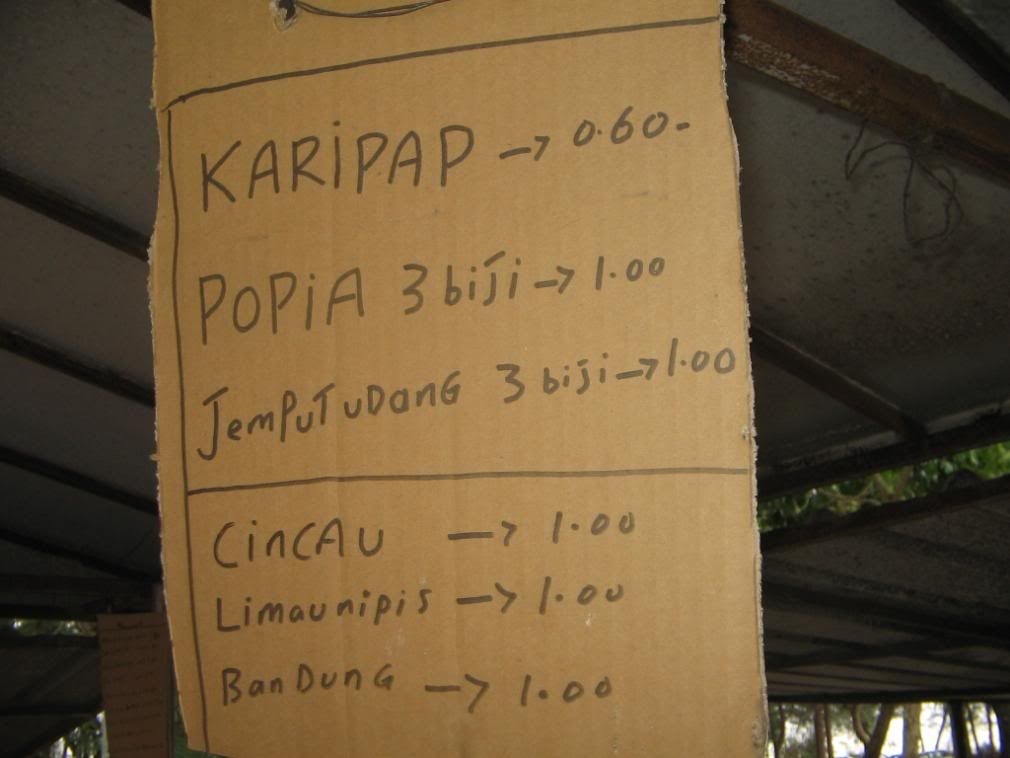 The making of Curry Puff ...live!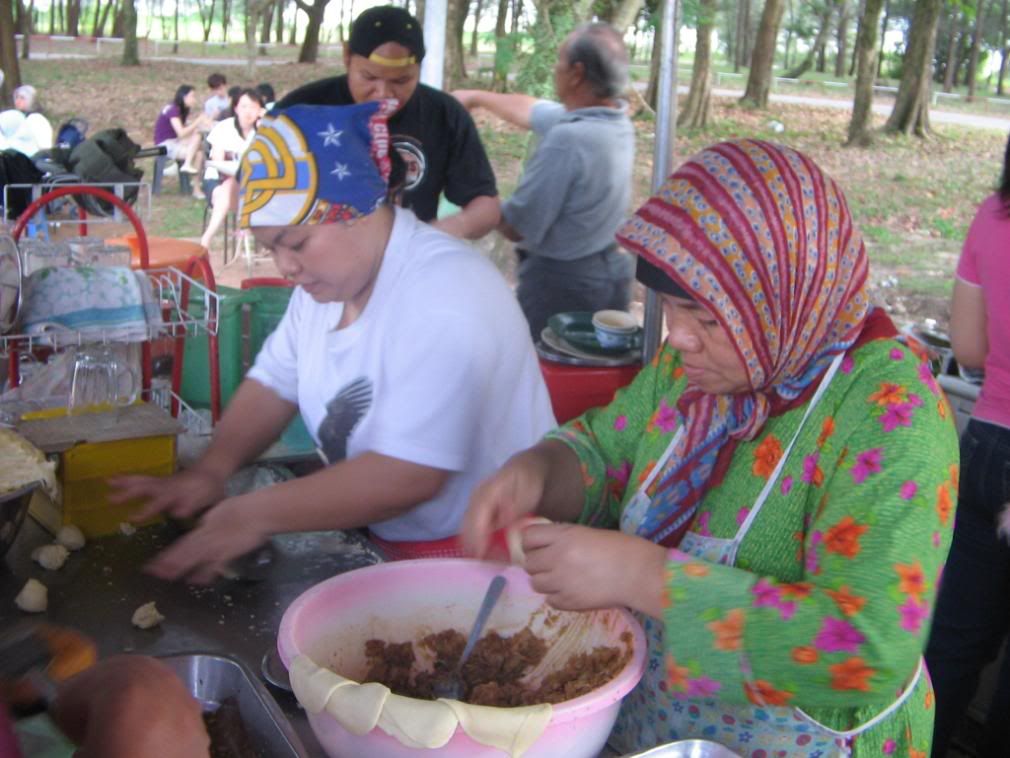 Waiting for second round with plastic bag(half-filled with curry puff) and a clamp in hands.
Yummy! Hot and Crispy!

This yummy curry puff had been recommended by
Real Malaysia
too!
The following is the information from the site:
click here
Curry puff or fondly known as 'karipap' is a Malaysian and Singaporean snack which is of Malay origin. It consists of specialized curry with chicken and potatoes prepared on a roasted bread crust.
The yummy Taman Gelora's curry puff is just something that one could not miss when you are here in Kuantan. The stall operates under the shady trees close to beach. You may enjoy some fresh sea breeze, and at the same time the famous chicken curry puff that costs you 50 cents each.
Freshly fried hot and mouth-watering curry puff is what you have to expect. Unlike some other curry puffs you found at other Malay stalls, you can feel that you have a mouthful of chicken slices and potatoes when giving this lovely curry puff a bite.
The stall opens at around 3pm and closes whenever the food is all sold. Do turn up earlier to enjoy the curry puff as it's quickly snap up within hours.
So do enjoy yourself with the curry puff and sea breeze when visiting Taman Gelora, Kuantan!