I would like to introduce you all a nice place, Gelora Park, which is a favourite recreational spot for families at weekends in Kuantan.

Various sport activities could be done here including jogging, aerobic dance, exercising, tennis, beach volleyball, bicycling etc.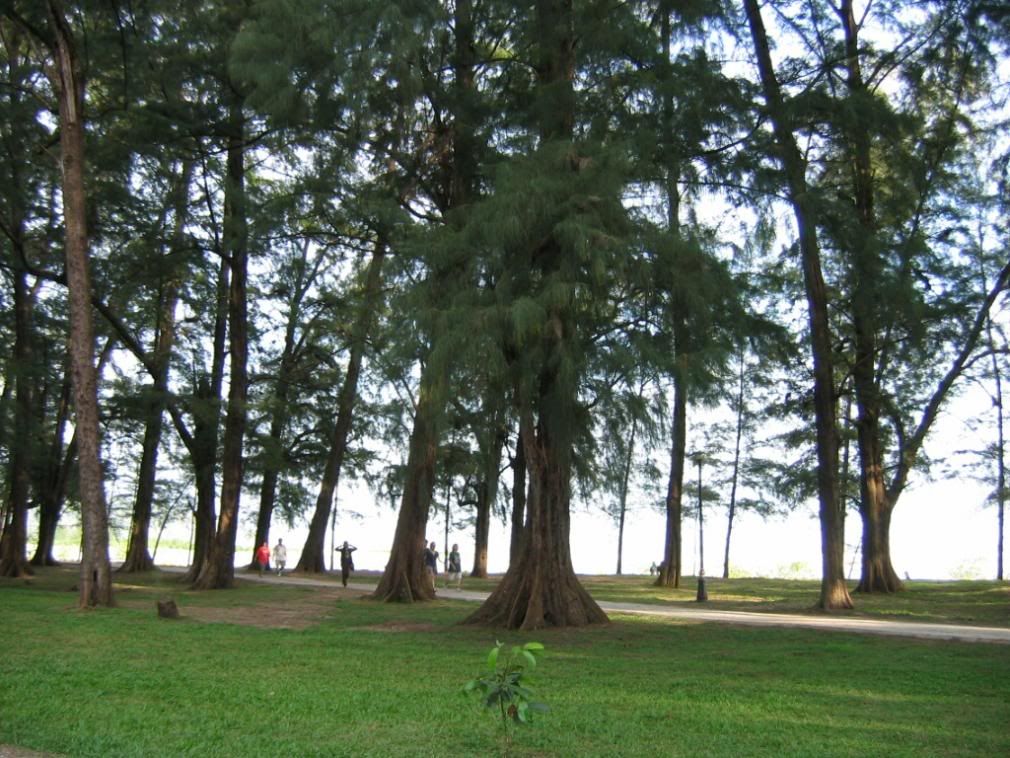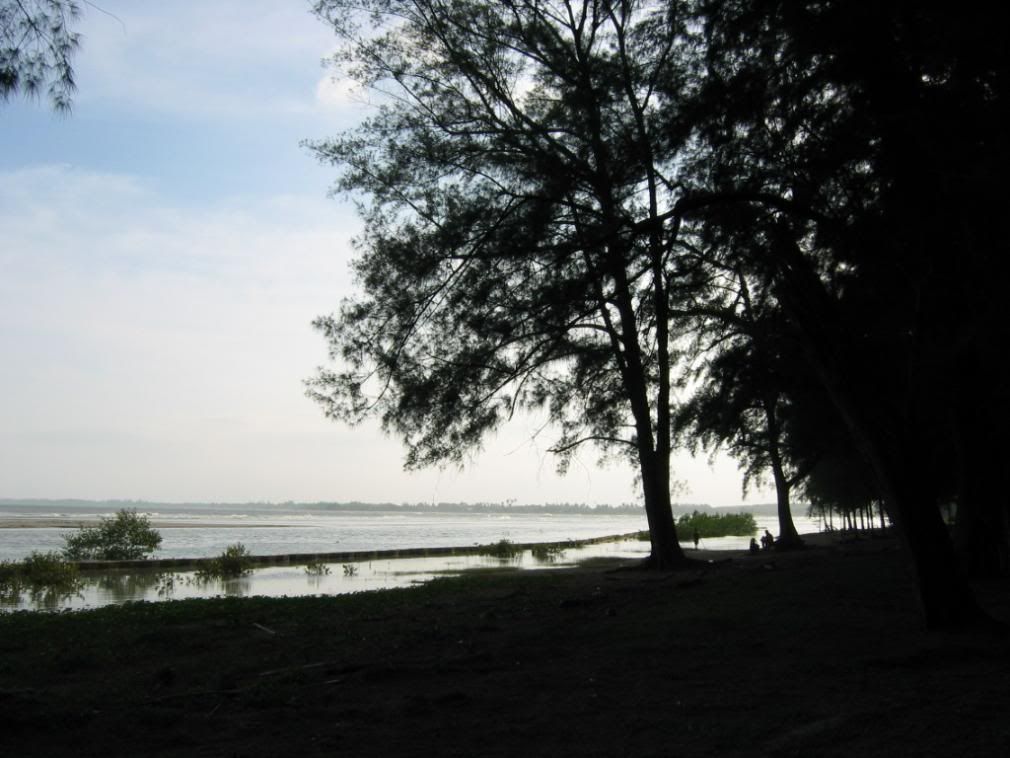 Gelora Park, with its well laid-out trail for jogging and walking. Specially-designed exercise stations are placed at various locations along the trail.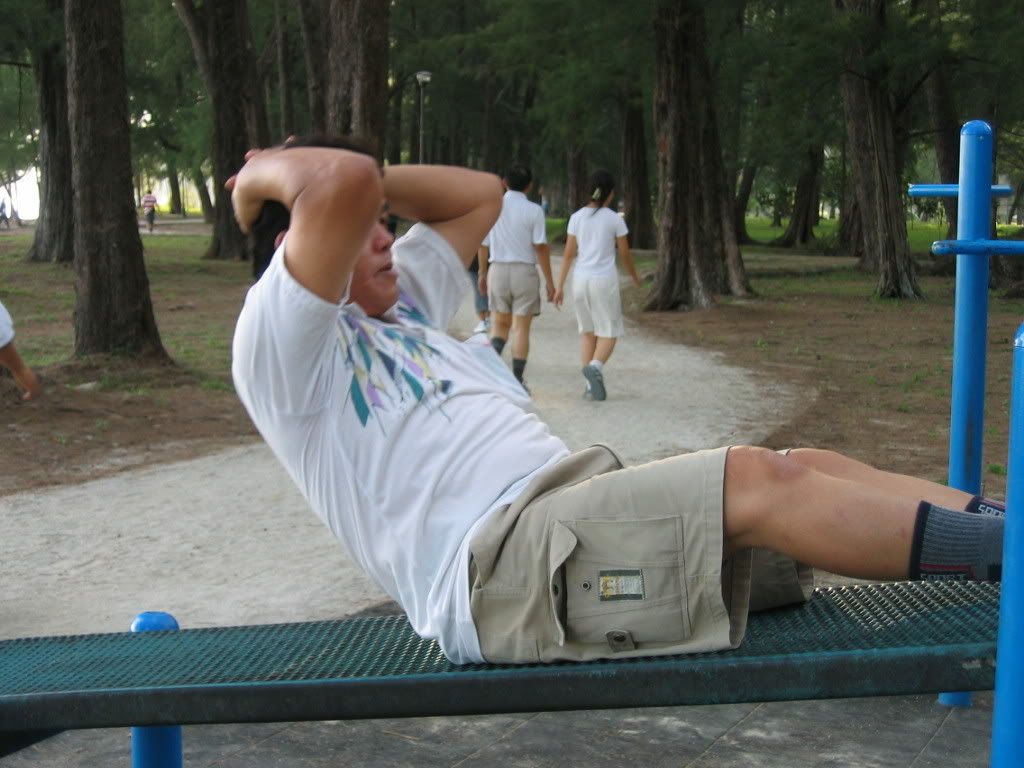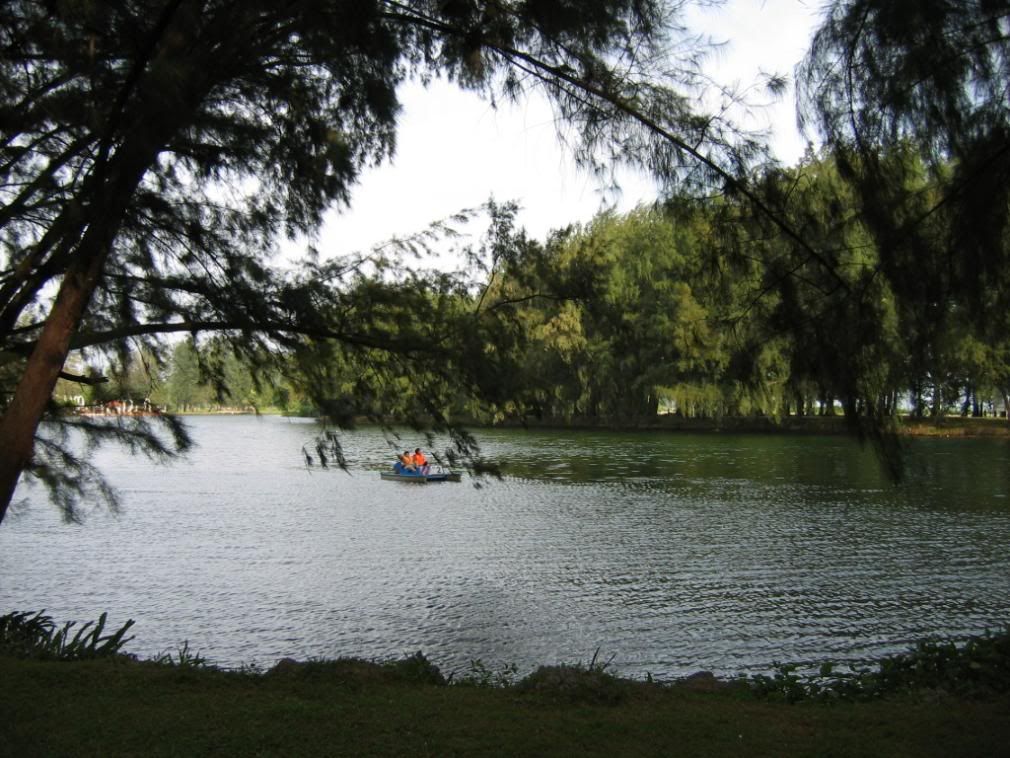 There is a pebble-studded walkway to give feet a good reflexology workout.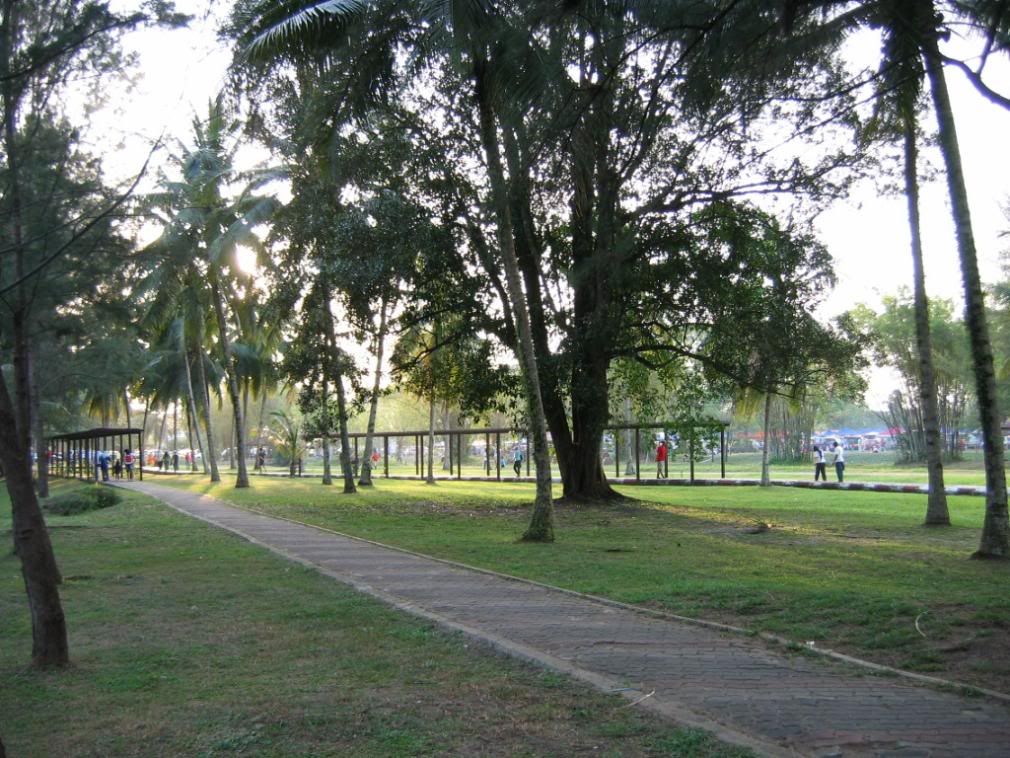 You can also stroll around the lake that is covered with water lilies and lotus plants.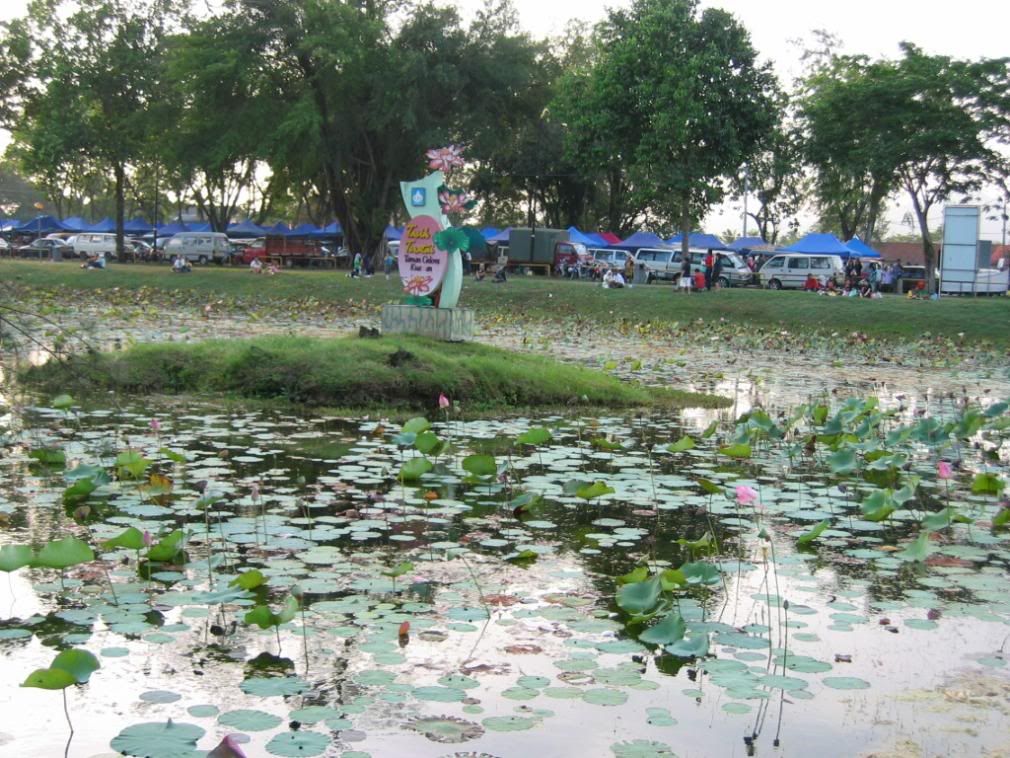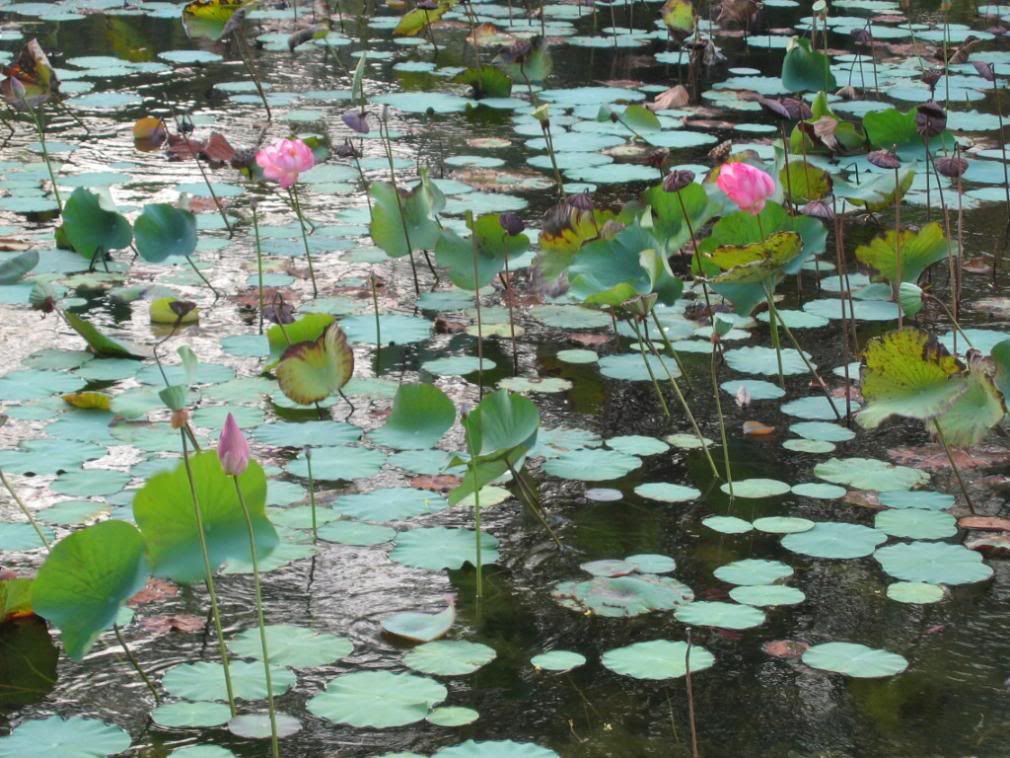 A short bridge across the lake.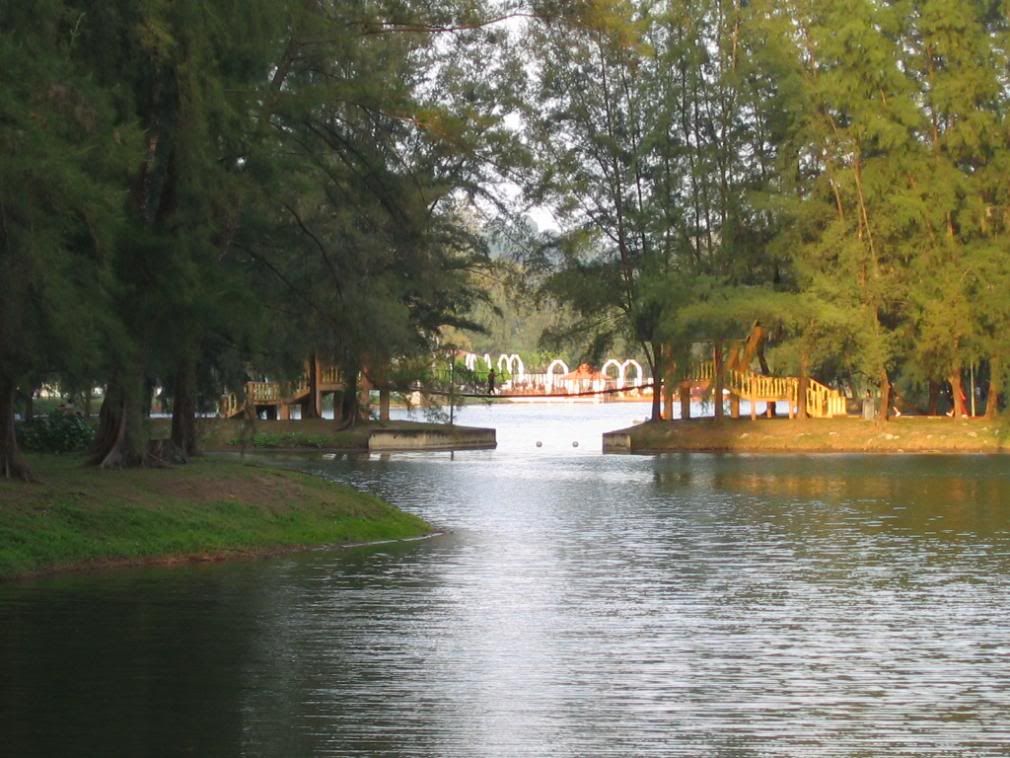 Do try the famous curry puff, which I had recommended in my previous post.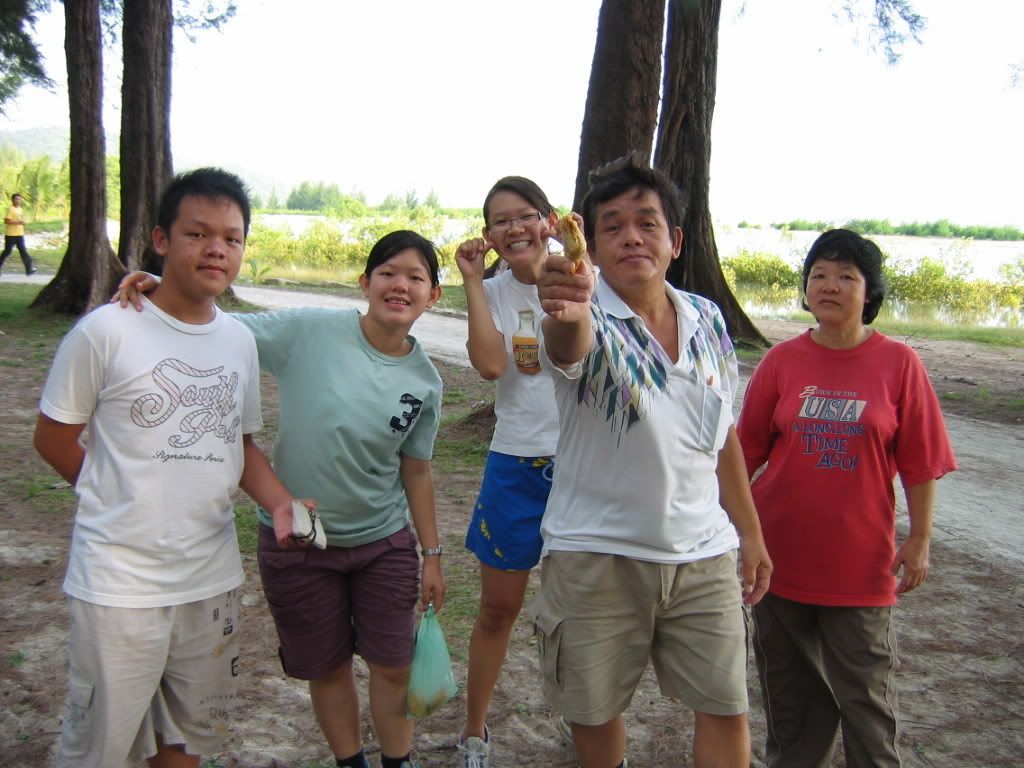 The Gelora Park is a pleasant place to unwind for the weekend!