My dear grandma had show me a very special and strange Ringgit Malaysia bank note. I would like to share it with you all the very special RM5!!

My grandma found it in her house when she clean up the room. We wonder what had happened to it??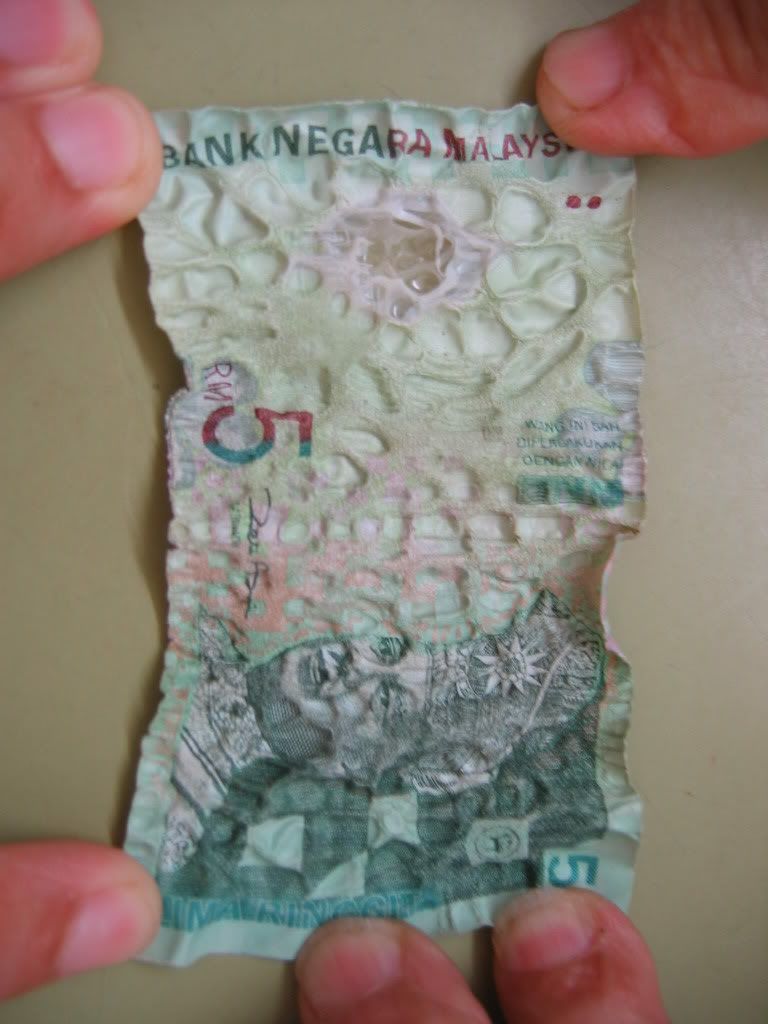 It was dwindled in size, curled up like cuttle.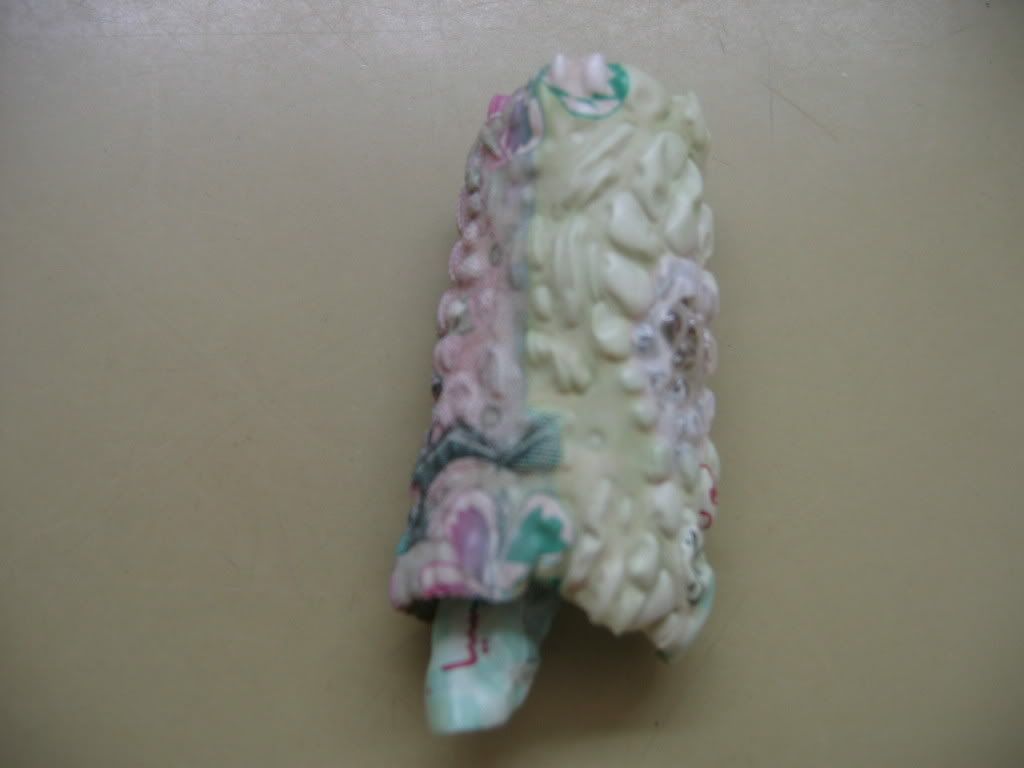 Do you think it's look like the crocodile skin?

Compare with normal RM5 bank note.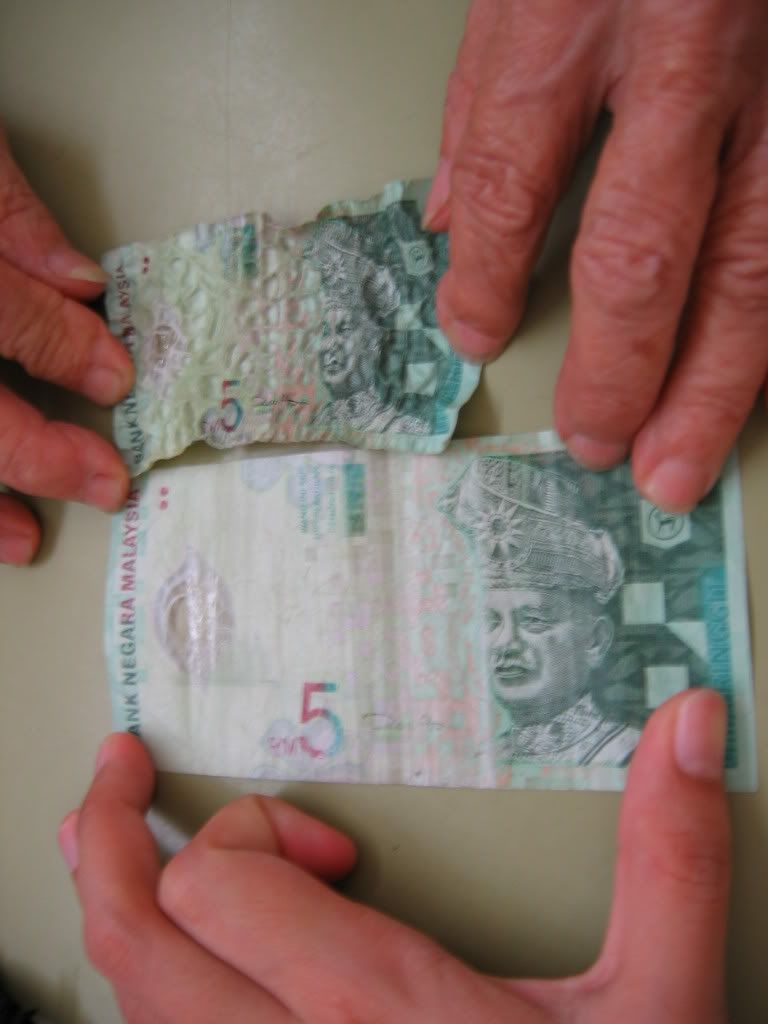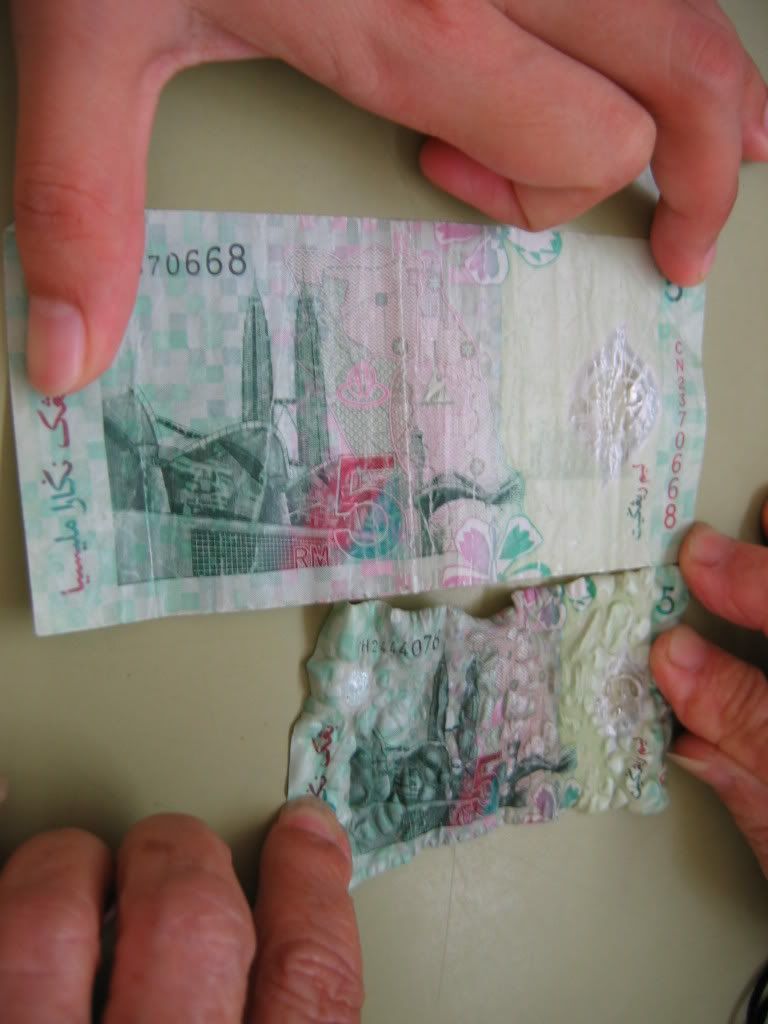 Do you have any idea about what had happened to it?